Un-bee-lievably loyal ?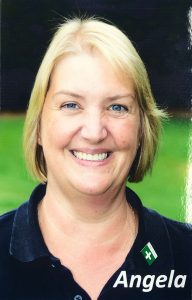 Angela has been chosen as our Employee of the Month for January, as she is always reliable and incredibly loyal to the Beehive.
Angela is based at our Nine Mile Ride Beehive and has taken on the role of Snack Supervisor.  The children our loving the new tastes and flavours they are experiencing.  Angela can also be credited for the recent 5-star rating for the Scores on The Doors.
Welcome done Angela – keep up the good work……