Meet the team at Crown Wood
A huge welcome to all three playworkers – we look forward to working with you!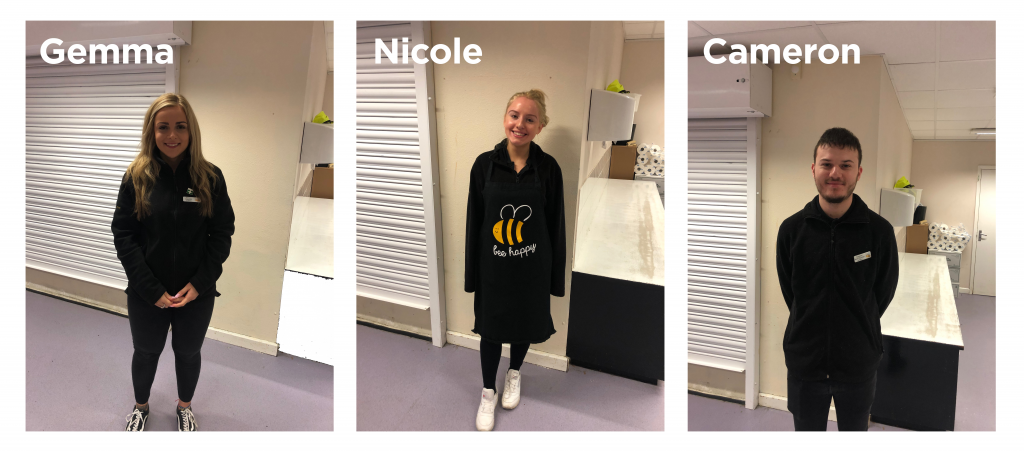 Gemma – has five year's experience in After School Clubs. A very outgoing lady whose son Tyler attends Crown Wood. She knows the school and children well. Although she has many relevant qualifications, Gemma has signed up to do Level 3 Playwork.
Nicole – has worked in playwork settings for 2 1/2 years whilst in 6th Form. She hopes one to become a Primary School Teacher in the future. A very caring person whom the children have taken a shine too! Nicole is also going to do a Level 3 in Playwork qualification.
Cameron – our Sports Playworker – a very outgoing, fun and energetic young man. Cameron loves sports and hopes to make our children enjoy sport too. He is hoping to progress within Beehive and has signed up to do his Level 3 in Playwork.